The MHS Dept. of Fine Arts invites you to two evenings of music and fun! Live-stream "You're a Good Man, Charlie Brown!" on April 29th and 30th. For information on how to purchase virtual tickets visit
http://bit.ly/mhsmusicaltix
. #19EveryStudent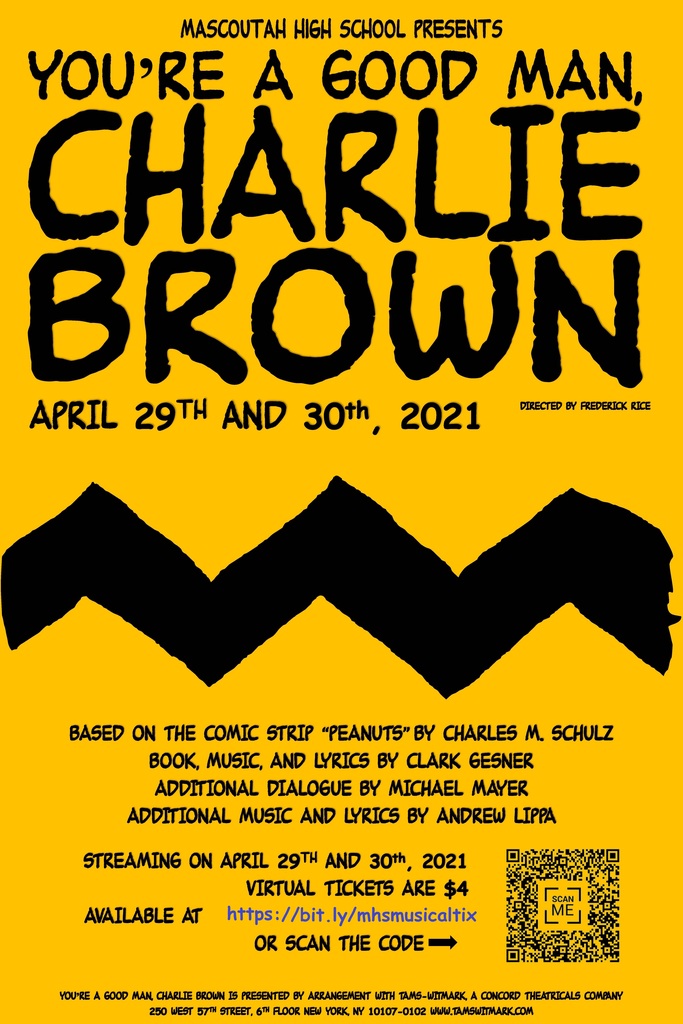 Happy National Assistant Principals Week to three of the best - Mrs. Cooley, Mr. Battas, and Mr. Junker. Thank you for your dedicated service to the MHS family! (The picture is a throwback from the holiday's - we don't typically dress so fashionably!) #19EveryStudent #APWeek21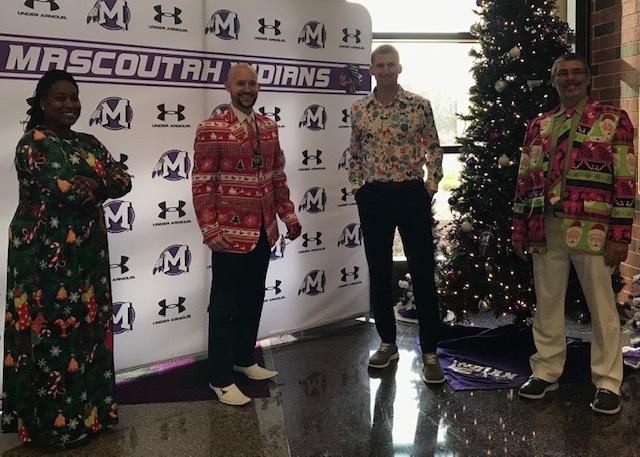 In honor of Women's History Month, No Place For Hate hosted a Women's Walk on Tuesday, March 30. Participants walked in honor of a "Shero" in their life and raised money and canned goods for local charities. #WomensHistoryMonth #19EveryStudent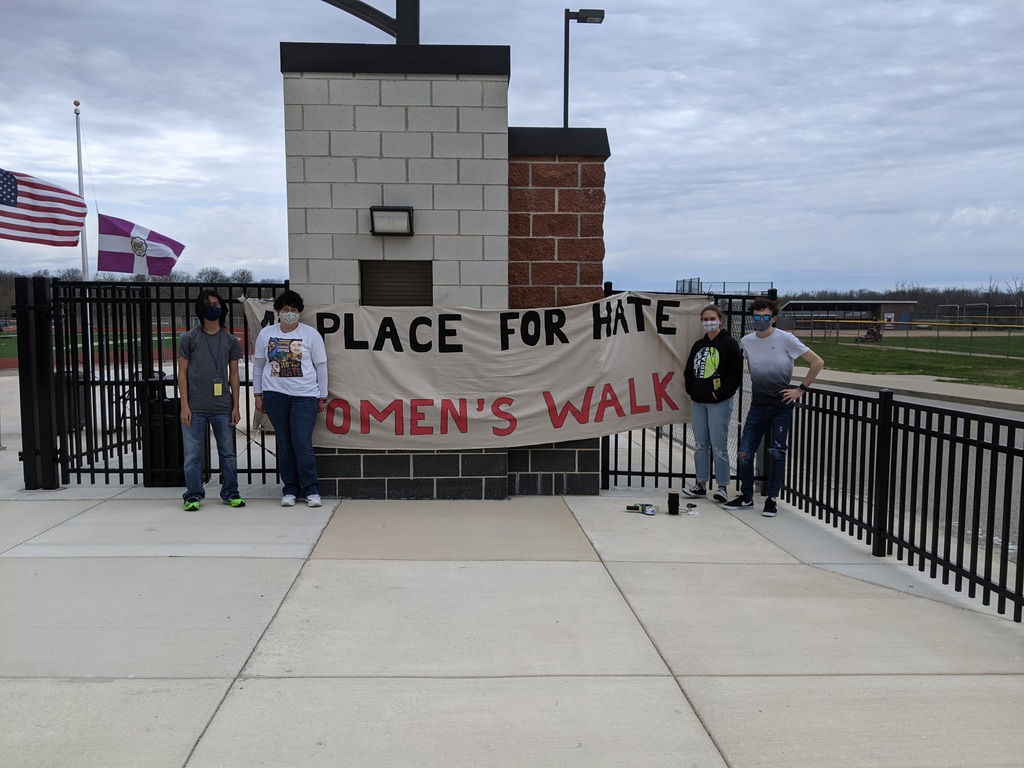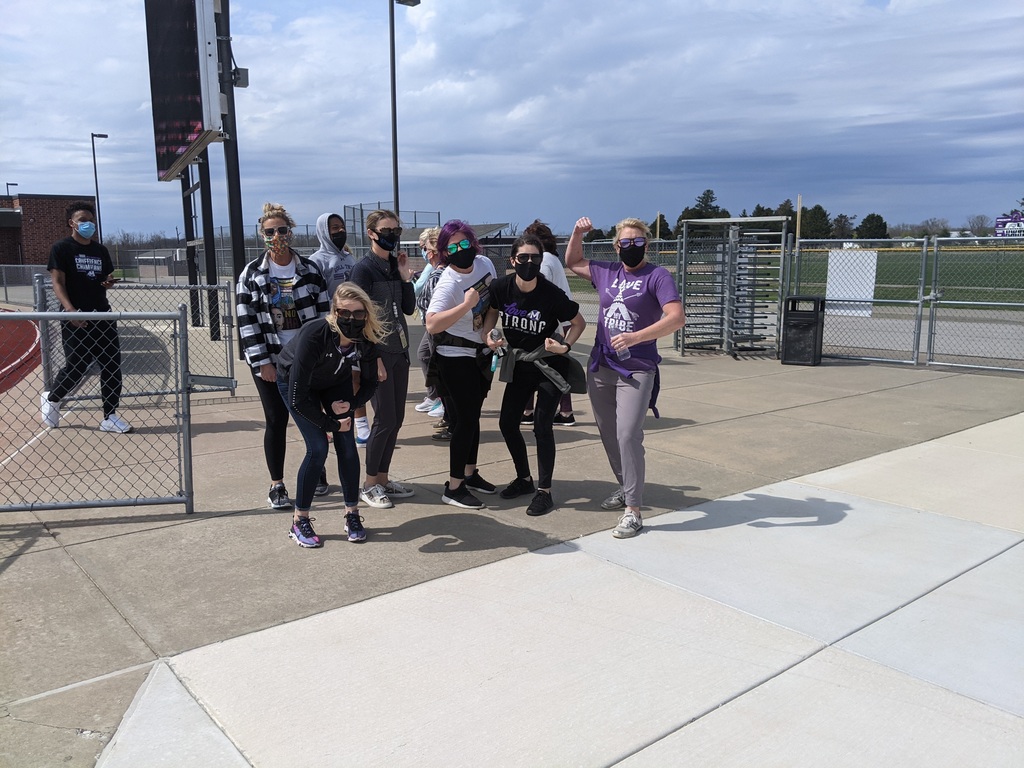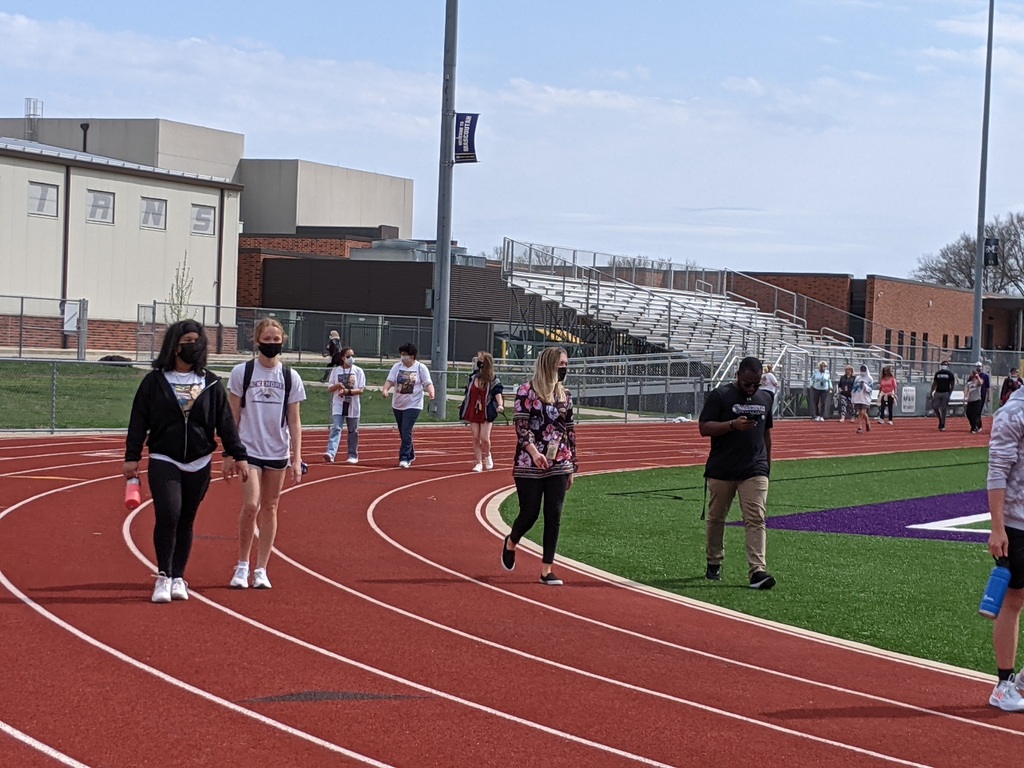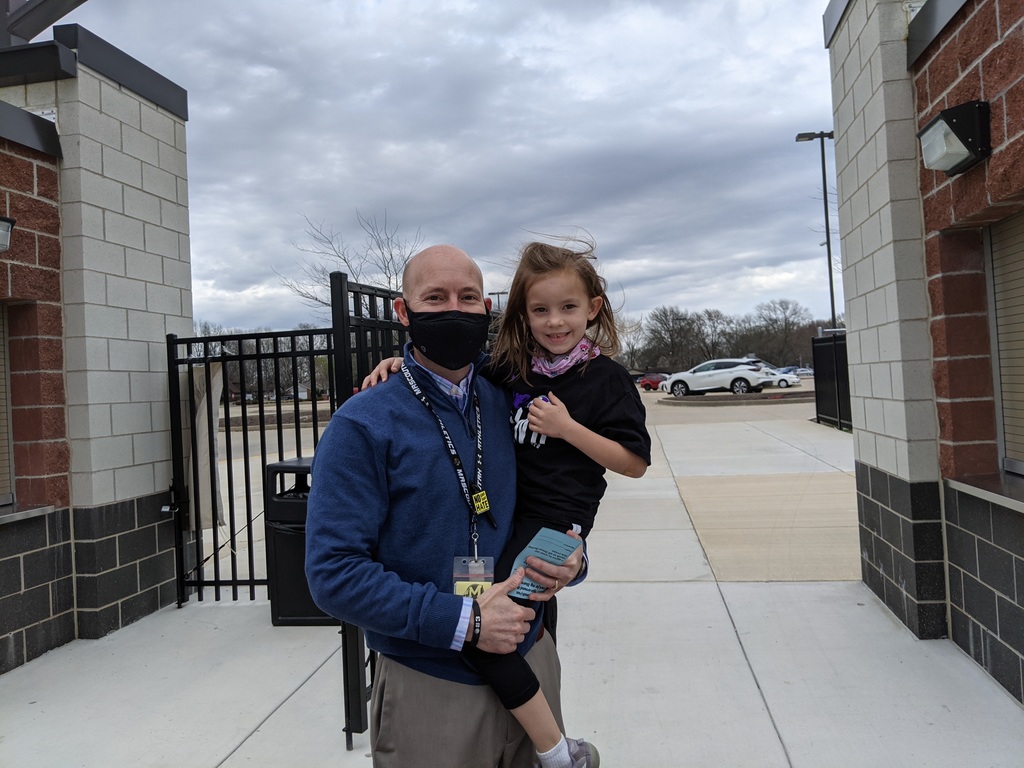 Congratulations to junior, Nia Roy, on winning Best Of Show at the SIUE High School Art Exhibition with her piece, "Compassion For Others." This is a huge honor as she was competing against hundreds of great high school artists from all over the St. Louis Area. #19EveryStudent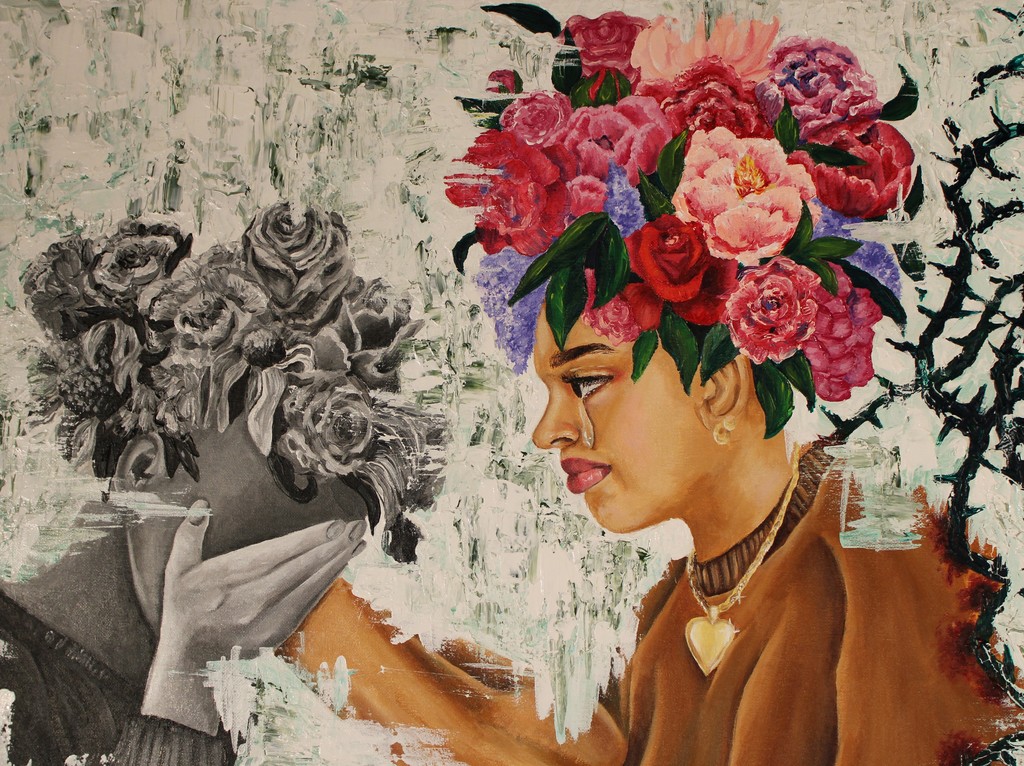 Congratulations to our Academic Challenge (ACES) Team who advanced to the State Finals by placing 2nd in the Southwestern Illinois Sectional. The team was led by Silas Angell and Mark Levrault who together won the Physics events as well as each medaling in Math. #19EveryStudent

On March 6, the Science Olympiad Team competed in the Belleville Regional Tournament. Events took place digitally. Mascoutah students medaled by placing 3rd or better in 14/19 events - 5 were gold! The team earned their first regional title in almost a decade! #19EveryStudent

Congratulations to junior, Jack Beaird, on winning two Model UN awards at the virtual McKendree Model UN competition this week: Most Outstanding Delegate of the General Assembly and Superior Award for Policy Statement #19EveryStudent #ModelUnitedNations

The Beta Club held a donation drive for the Belleville Area Humane Society and raised over $640 and dog toys handmade by our club members. Beta Club member Alyssa Housley spearheaded the event. #BetaWeOverMe #HumaneSociety #19EveryStudent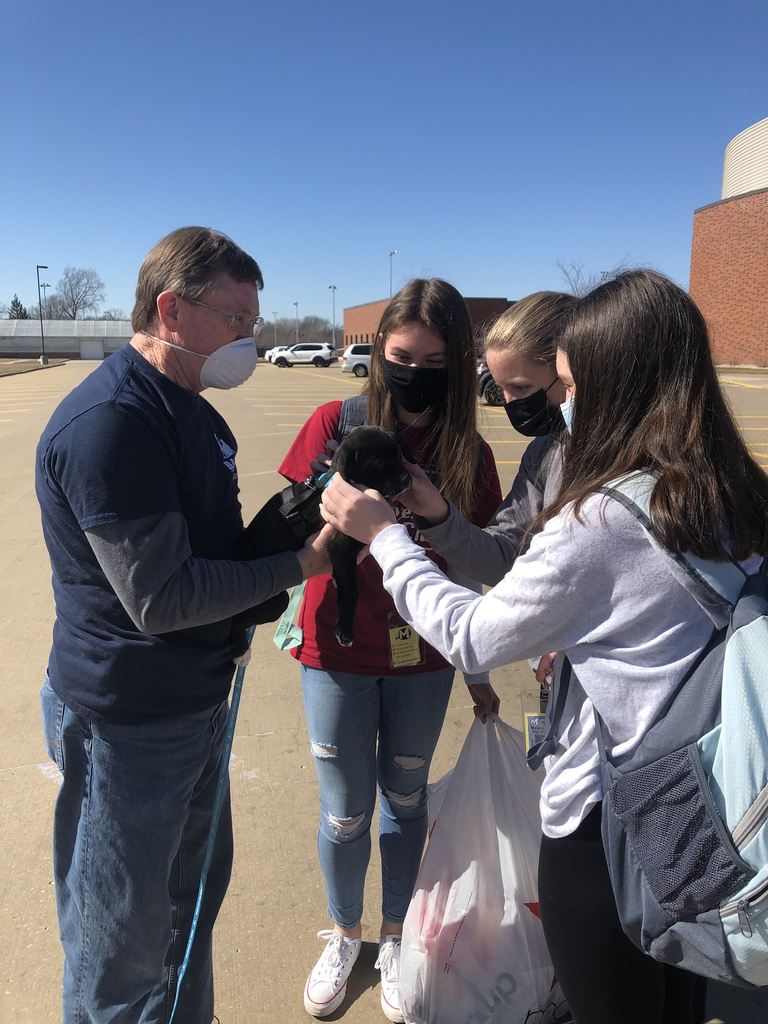 Congratulations to Art students Andee Erickson, Alyssa Housley, and Nia Roy for having pieces placed in the SIUE Annual High School Art Exhibition. Only 50% of submissions were accepted and each student is now eligible for monetary awards! #19EveryStudent

We are currently having technical difficulties with @NFHSNetwork and, as a result our boys basketball match-ups between Triad are not viewable. We are doing everything on or end to get it up and running. We apologize and will continue to find a solution.

Congratulations to senior, Ella Mostoller, for advancing to the Finalist standing in the National Merit Scholarship Program. One of only 15,000 across the country, she is now being considered for one of 7,500 Merit Scholarships. Mascoutah is proud of you, Ella! #19EveryStudent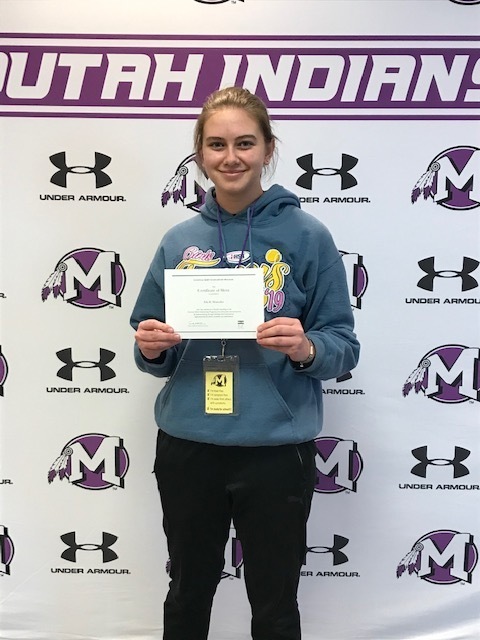 Mascoutah CUSD 19 will not hold classes either in person or remote tomorrow, Wednesday, February 17, 2021. Road conditions, very low wind chill temperatures, as well as more snow in the forecast are the main factors in making this decision. A snow day means that there are no lunches again tomorrow. The last day of school is now scheduled for Tuesday, May 25.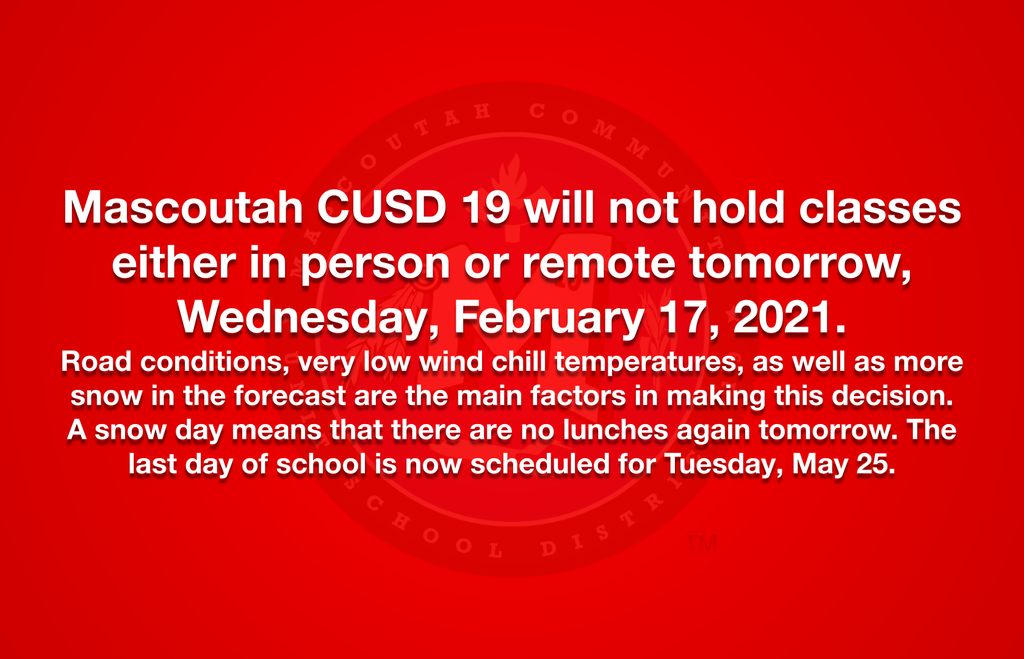 Due to the inclement weather conditions, school will be cancelled tomorrow, Tuesday, February 16, 2021. We will use a snow day; there will be no in-person or remote instruction. We will make up the day at the end of the school year. Monday, May 24, 2021, will now be the last day of attendance.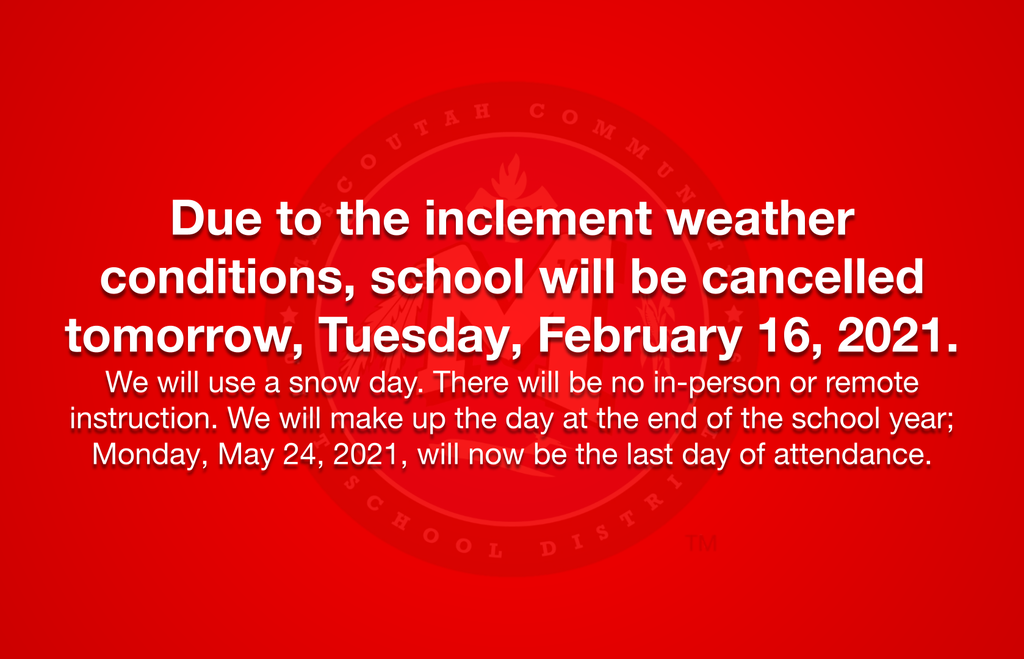 Congrats to Speech and Acting students who advanced to Sectionals on Saturday. 4th place-Luka Tate, Original Comedy; Trystn Hammer and Avi Aharon, Dramatic Duet Acting. 3rd place-Madeline Jurs and Sean Minard, Humorous Duet Acting. 2nd place-Laura Dismer,Prose Interpretation.

Today MHS recognizes nearly 700 students as "Covid Crushers." These students have been nominated by teachers for academic excellence during semester one while working through the challenges of learning during a pandemic. We could not be more proud of them! #19EveryStudent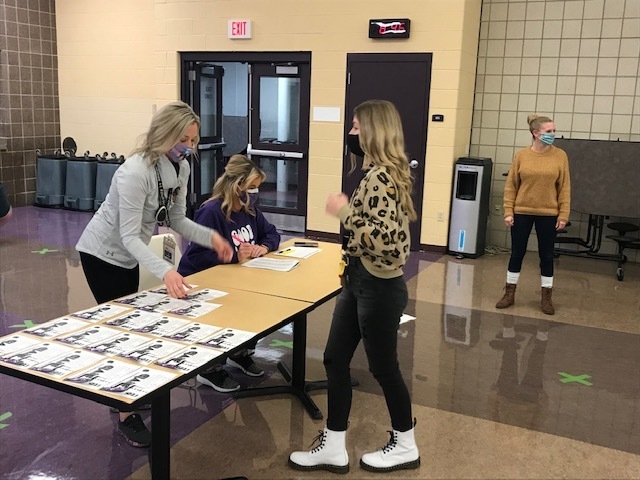 This week we celebrate National School Counselors Week! MHS has three of the best student-centered counselors around and this year, more than ever, they have gone above and beyond! Ms. Renth, Ms. Gordon, and Mr. Carr - Thank you! #NSCW21 #19EveryStudent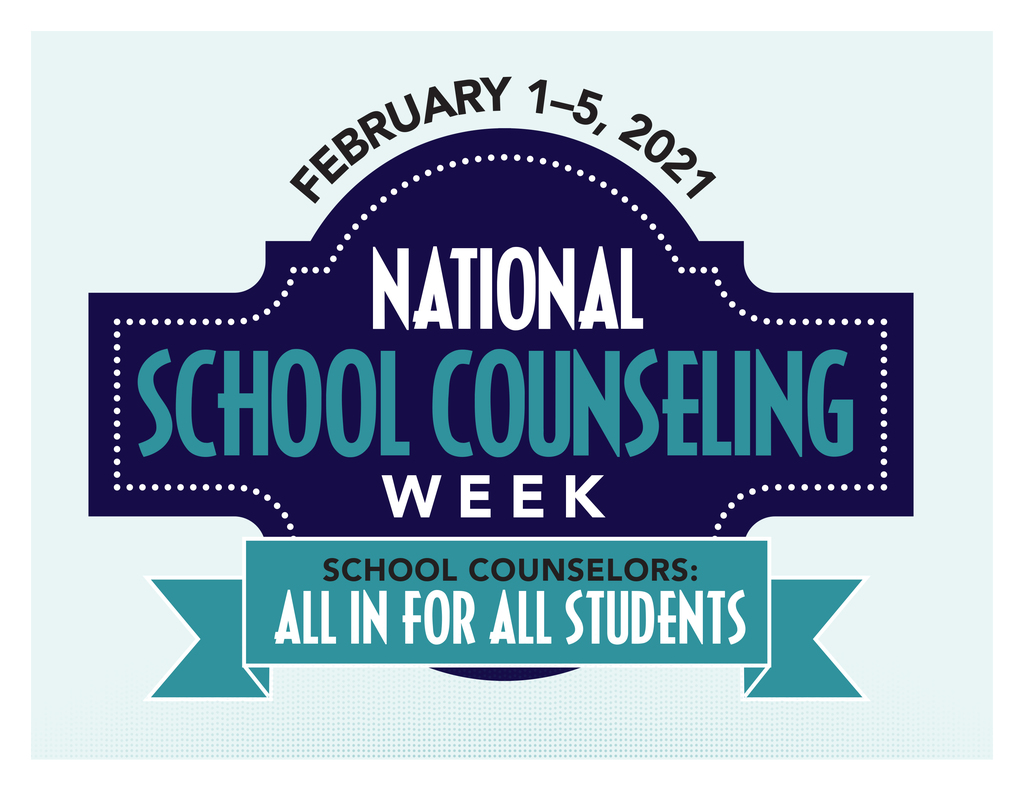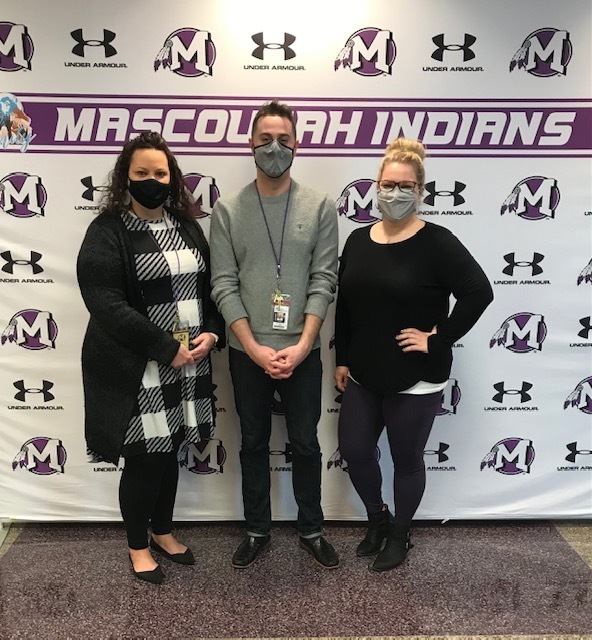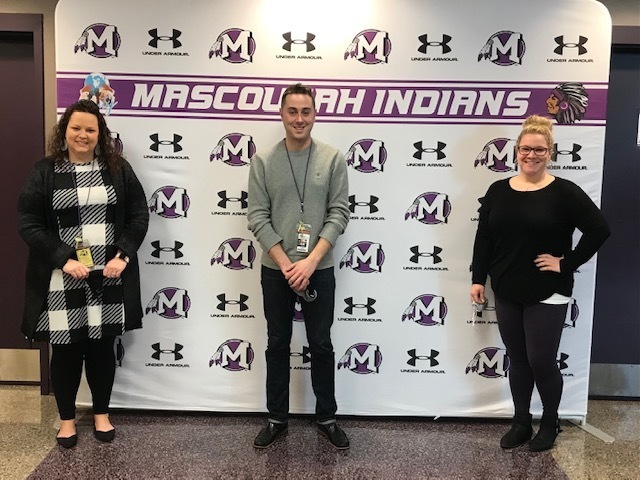 Congratulations to the 26 students inducted into the MHS BETA organization during their virtual induction ceremony held on Tuesday evening. #NationalBetaClub #19EveryStudent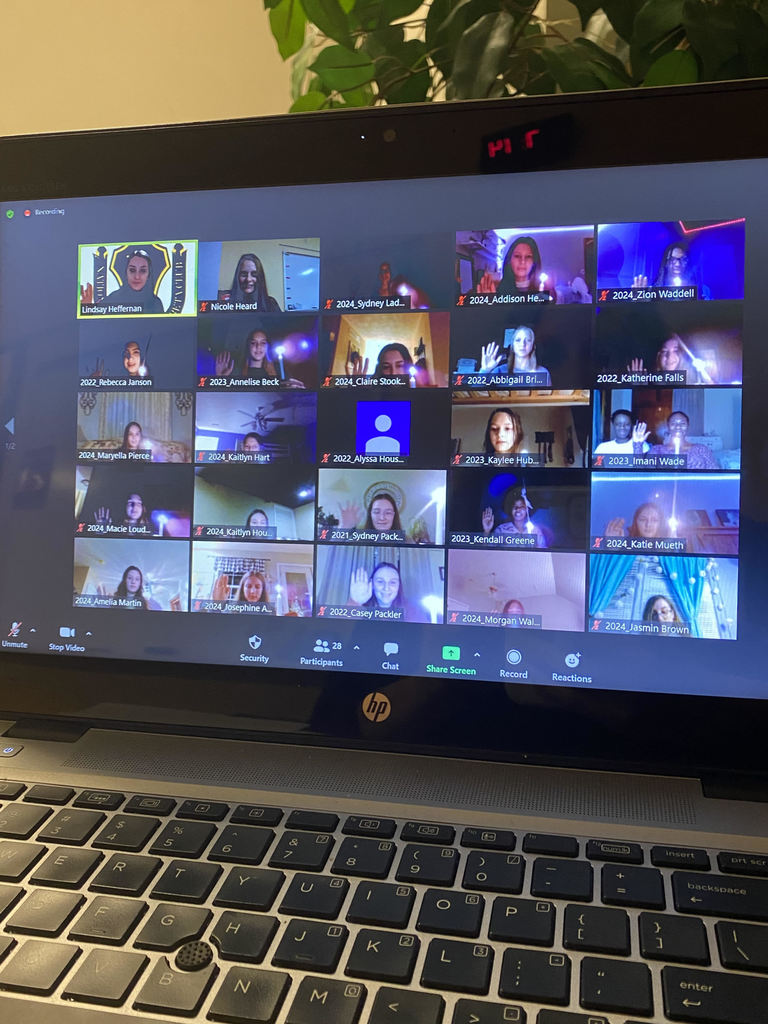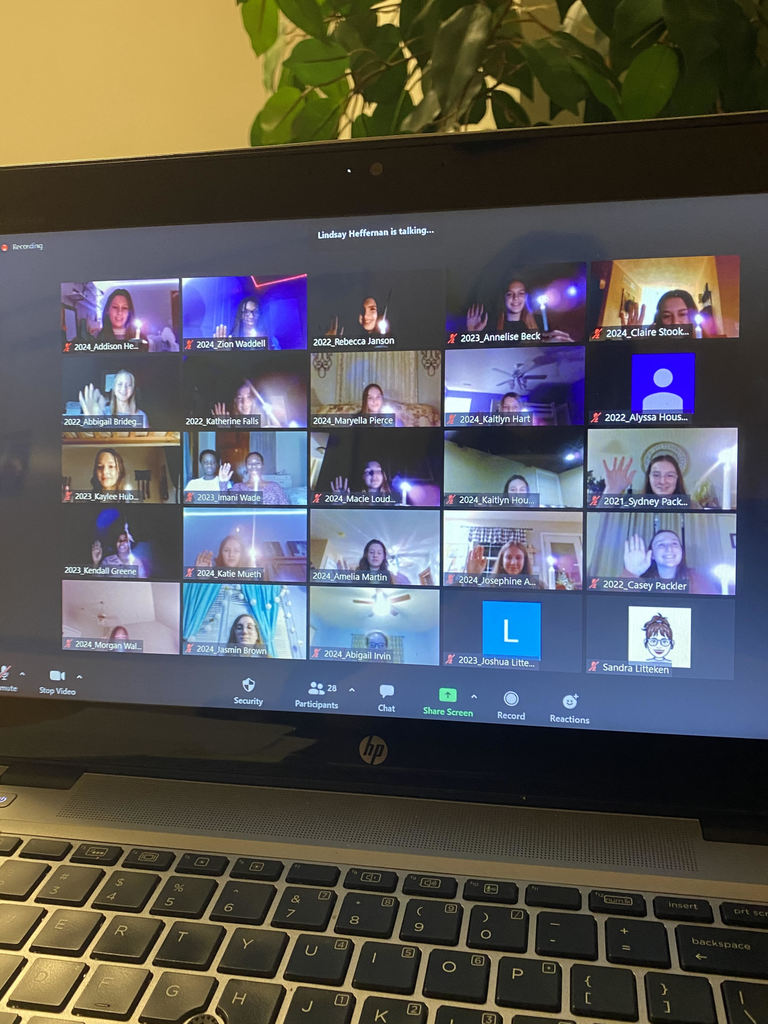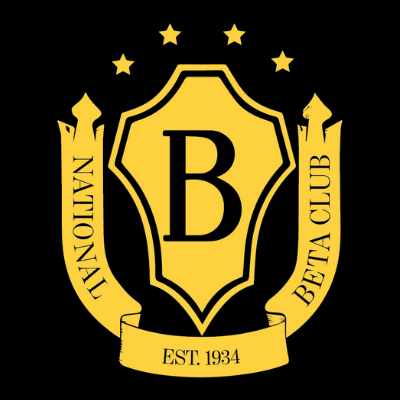 Congratulations to Senior Laura Dismer of the Speech and Acting Team for placing 4th in Varsity Prose Interpretation this weekend at the Southern Illinois Speech and Acting League tournament. Well done Laura! #19EveryStudent

Congrats to FBLA members on their success at the IL Southwestern Area Competition held virtually - 1st Place-Taylor Davis-Cyber Security,Jamison Martin-Business Law,Rachel Richter-Healthcare Admin; 2nd Place-Faith Keely-Impromptu Speaking,Riley Reyes-Organizational Leadership

After full remote learning to begin the semester, MHS is excited to begin welcoming back our students into the building today! We are looking forward to a successful semester! #CardMyYardMetroEast #19EveryStudent