EDIT MAIN
A Message from the Administration
Students, families, friends, and visitors:
Welcome to the Mascoutah High School Website. We consider it an honor and privilege to serve as the administration of Mascoutah High School. At MHS we truly are "One Team, One Tribe, and One Family." The commitment of our faculty and staff to provide challenging and engaging learning opportunities for our students inspires us and, more importantly, prepares our young people for the challenges they face beyond high school. MHS students are second to none and consistently excel in and out of the classroom.
Here are just a few examples of their successes:
As the administration, we are impressed with the dedication of the faculty and staff, the rigor of our curriculum, and the support of our parents and community. More importantly, we are impressed with the wonderful student body at MHS. It truly is a great place to be!
Please feel free to contact any of the building administrators. We strive to have an open line of communication with all stakeholders and look forward to working cooperatively with you to build on the great traditions of excellence Mascoutah High School is known for.
Respectfully,
The Mascoutah High School Administration
---
MASCOUTAH HIGH SCHOOL, PRINCIPAL
Mr. Woodrome is a graduate of Belleville West High School in Belleville, IL. He received his Bachelor of Science in Education from Southern Illinois University at Edwardsville, his Master of Arts in Education Leadership from McKendree University and holds a Specialist Degree in Educational Administration from Lindenwood University. He is a member of the Illinois Principal Association (IPA) and the Association for Supervision and Curriculum Development (ASCD).
His first teaching experience was at St. Clare Grade School in O'Fallon, IL, where he taught 7th and 8th grade and coached baseball and track. From there he transferred to his alma mater, Belleville West, serving as a Social Science teacher, Student Council Advisor and Social Science Department Chairperson.
Mr. Woodrome has been a member of the Mascoutah community since 2001 and a Mascoutah Indian since the 2014-15 school year. He is married and has five children. He stays active outside of school as a Cub Scout leader and as the guitar player for the contemporary ensemble at his church. He enjoys spending time with his family and friends, running, traveling and cheering on his favorite sports teams: the St. Louis Cardinals, the Green Bay Packers and, of course, the Mascoutah Indians!
---
MASCOUTAH HIGH SCHOOL, ASSISTANT PRINCIPAL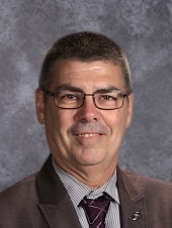 Mr. Junker graduated high school from Althoff High School in Belleville, Illinois. He attended Belleville Area College and received a Bachelor of Science in Education from McKendree University. Mr. Junker attended both schools on a baseball scholarship. He received his graduate degree in Educational Administration from Southern Illinois University at Edwardsville. He is a member of the Illinois Principals Association.
Mr. Junker began his teaching career at Mascoutah Community High School during the 1990-1991 school year as a member of the Physical Education Department. He was also involved in coaching many sports during his teaching tenure including football, golf, basketball, and baseball. Mr. Junker became Assistant Principal in 2005.
Mr. Junker is married and has two daughters and one son. During his leisure time, he enjoys coaching his children's soccer teams, playing golf, providing his family with new opportunities to experience, and traveling during the summer.
Mr. Junker's goal for MHS is to provide the best academic and extracurricular opportunities in an atmosphere where it is possible for each student to be successful in whatever he or she chooses.
---
MASCOUTAH HIGH SCHOOL, ASSISTANT PRINCIPAL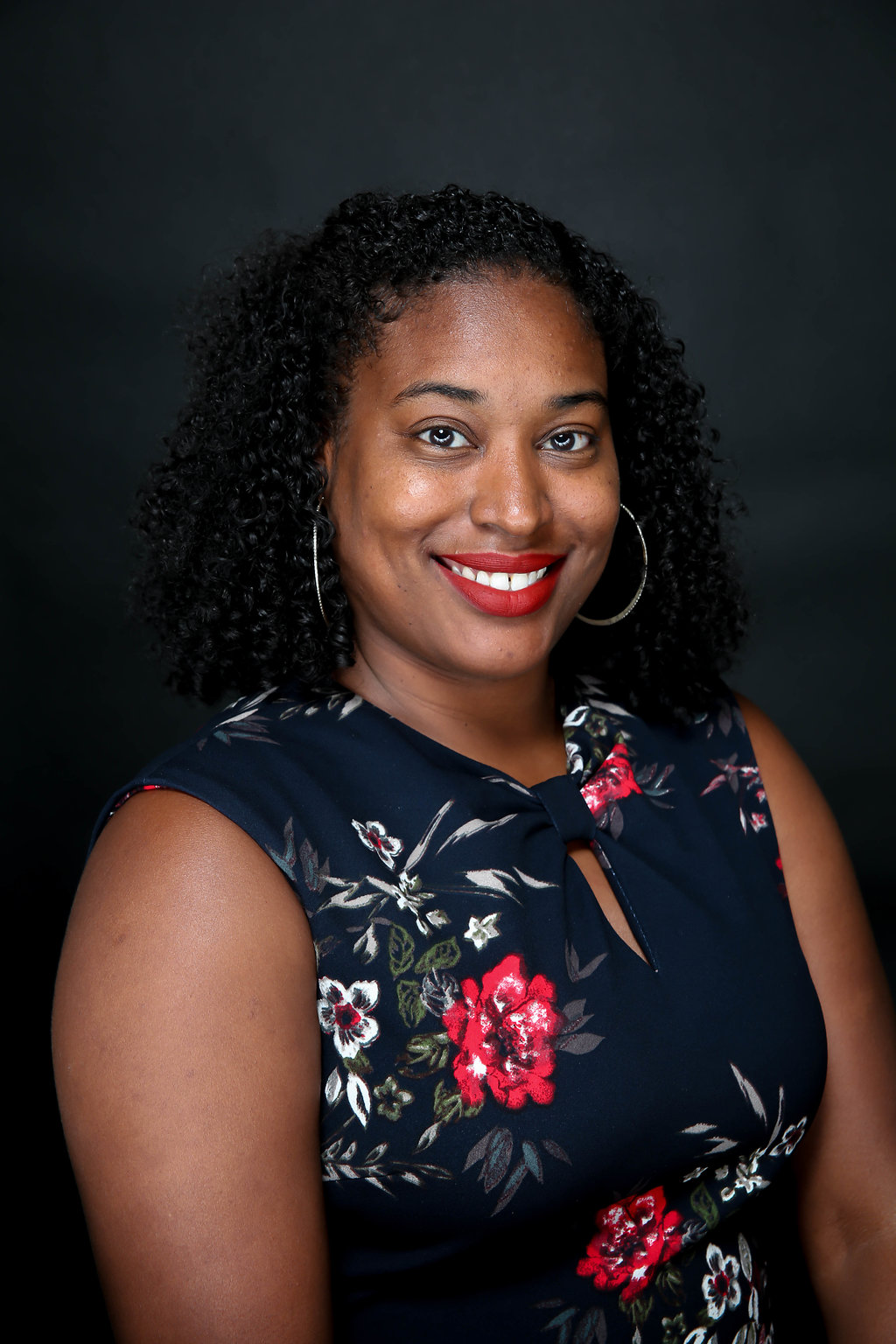 Michelle Cooley joins Mascoutah with over ten years of professional experience bringing to the organization a specialization in instructional leadership, paired with teacher coaching and development.
Michelle Cooley is a passionate and driven educator who brings a natural ability to influence the work of school organizations. Michelle previously served as Principal at Wirth Middle School for the Cahokia School District in Cahokia, IL, and Assistant Principal of Hawthorn Leadership School for Girls in St. Louis, MO. In this capacity, she led the design and development of the instructional program design, oversaw the coaching model for teachers, and oversaw the targeted interventions for struggling students in concert with the School Director.
Prior to her work as a school administrator, Michelle taught 8th grade Algebra I at Westview Middle School in St. Louis, Missouri. Upon her arrival to Westview Middle School, she created the first Algebra I Honors course for 8th graders and advanced 80 percent of her students to Geometry Honors. This opportunity afforded students to enter high school with a math credit and allowed them to matriculate to college with several credit hours. Over the course of her eight-year tenure there, Michelle led the charge in sending over 150 students to the high school with advanced credits in mathematics. Michelle also forged partnerships with Emerson, Apple, Maryville University, and the Girl Scouts to bring Robotic Coding and 3D printing to the urban students she served.
Michelle has a strong belief in continuously broadening her skill set and has been affiliated with several Professional Learning Networks throughout her career. She has served in various instructional leadership roles, including Site Testing Coordinator, Algebra I Math Curriculum developer, lead for technology initiatives, classroom management facilitator, and has played a critical role in leading educational professional development. Areas of specialization include the following:
Plan, implement, and evaluate instructional programs with teachers, including learning objectives, instructional strategies, and assessment techniques.
Monitor instructional processes to ensure that program activities are related to program outcomes and use findings to take corrective actions.
Apply research and district data to improve the content, sequence, and results of the teaching and learning process.
Involve instructional staff in evaluating and selecting instructional materials to meet student learning needs.
Plan the necessary time, resources, and materials to support the accomplishment of educational goals.
Design and provide effective staff development activities that incorporate the mission of the district, program evaluation outcomes, and input from teachers and others.
Michelle's work is grounded by a belief that all students deserve to have the best educators to learn from despite their economic status or ethnic background. She believes that all students can meet the academic challenges of our society with perseverance and hard work. Michelle brings to Mascoutah a motto of "Partner, Plan, Prepare, and Proceed", and looks forward to continuing her pursuit of transforming education.
Michelle holds a Bachelor of Science Degree in Sociology with a minor in Chemistry from East Texas Baptist University. A TFA Alum, she received her Standard Teaching Certificate through their program and a Master's Degree in Secondary Education. Michelle also earned her Master's Degree in Secondary Education with a specialization in Innovation Leadership in Administration from the University of Missouri at St. Louis. She resides in O'Fallon, IL, with her husband.
---
MASCOUTAH HIGH SCHOOL, DIRECTOR OF ATHLETICS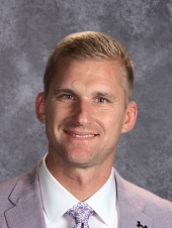 Mr. Battas is a graduate of Mascoutah High School (1997). He received his Bachelor of Science in Education from Northern Illinois University and his Master of Science in Educational Administration from Southern Illinois University at Edwardsville. He is a member of the Illinois Athletic Directors Association (IDA) and the National Interscholastic Athletic Administrators Association (NIAAA). Mr. Battas also has earned the designation of Registered Athletic Administrator (RAA) through the NIAAA certification process.
Mr. Battas began his teaching and coaching career in DeKalb, Illinois at Clinton Rosette Middle School where he taught Special Education while coaching Varsity Football and Freshman Baseball. From there he moved on to Edwardsville High School where he taught Special Education and coached Varsity Football for 3 years. After that stint, he moved back to Mascoutah and began teaching Special Education and coaching Varsity Football. Mr. Battas was the Varsity Football Head Coach from 2009-2015. He began his tenure as Director of Athletics in 2014 and remains in that post today.
Mr. Battas resides in Mascoutah and has a daughter (Brynn) and a son (Beau). He stays very active outside of school and loves to stay involved in the community. Along with spending time amongst his family and friends, Mr. Battas enjoys running and cross training, sports, and loves St. Louis Cardinal Baseball.
Mr. Battas is passionate about his profession and looks forward to being a part of the Mascoutah High School community for years to come. He is very proud to call himself a Mascoutah Indian!